Die Industry
[Die industry] Machining solution to automobile panel punching die

Industrial Machining Introduction
Definition of punching die: die is an industrial product that forms materials in special structure and certain mode and a production tool that can produce industrial product parts with certain shape and size requirements in batch. With the honorary title of "Mother of Industry", it has punching, plastic, casting, forging, powder metallurgy, rubber and inorganic material forming dies. The punching die is a special process equipment that machines materials (metal or non-metal) to parts (or semi-finished product) in cold punching, known as cold punching die (also known as cold-punching die). Machining solution to automobile panel punching die is highlighted here. Automobile door panel is punched from die and die quality directly affects anti-collision, sealing and convenient opening and closing of automobile door. Common materials of automobile panel punching dies include SKD11, DC53 and Cr12MoV, with material hardness around 60HRC. Cutters are required to meet machining demands of high accurate and quality and long service life. Xiamen GESAC machining solutions to automobile panel punching dies cover rough and semi-fine machining before and after heat treatment, circumferential milling, hole machining and other processes, able to provide complete machining solutions.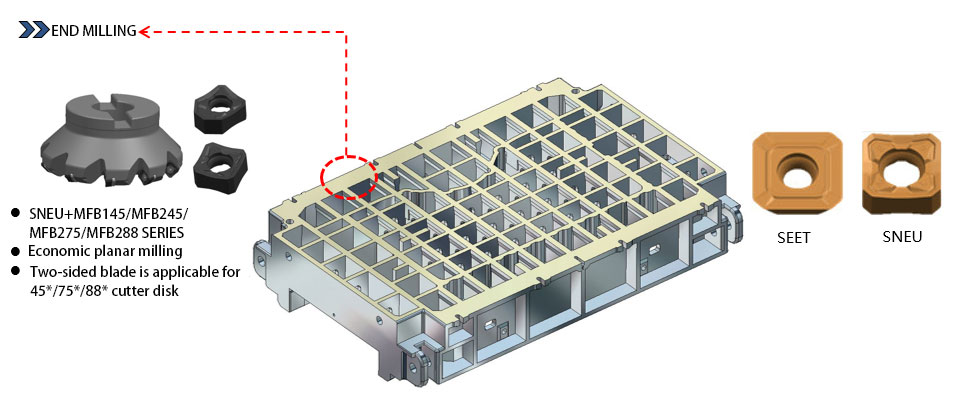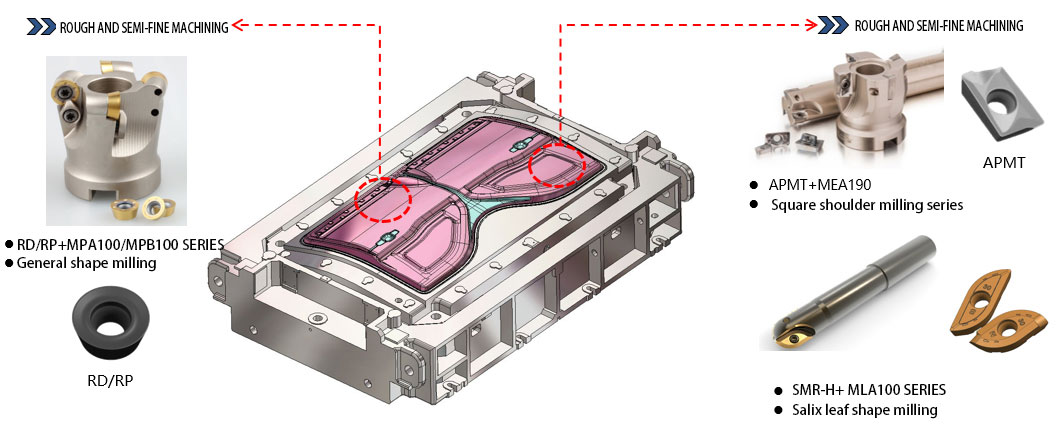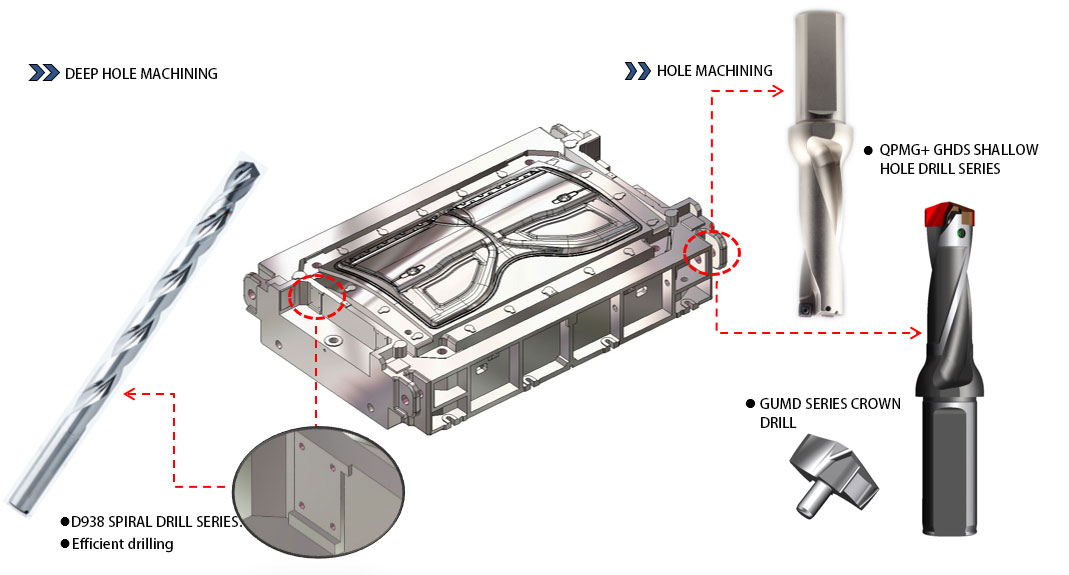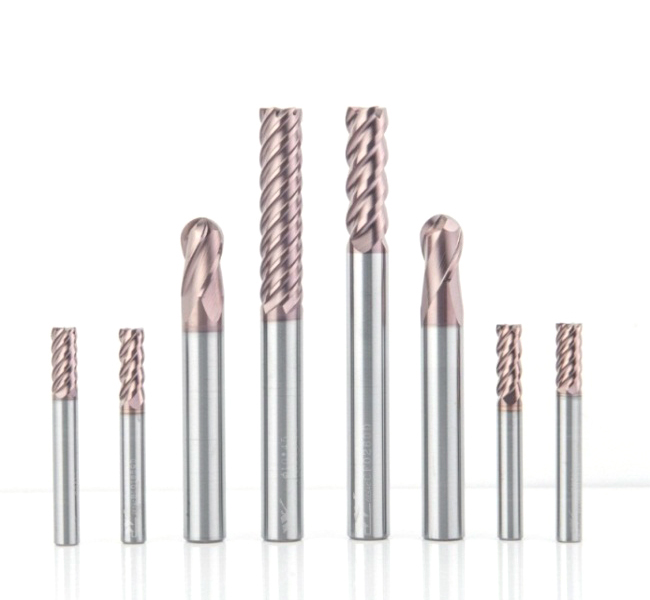 Application Characteristics
With our new generation of rigid steel K coating, SH360 series rigid steel machining butt mill adopts ultra-fine grain rigid alloy base, guarantees stable cutter batch production of the series through control of precise grinding process, and realizes cutter property requirements of high accuracy, quality and long service life. Its product arrays include 143 specifications in 11 models such as 2-blade flat end, 2-blade spherical end, 4-blade flat end, 4-blade spherical end, 4-blade fillet angle end and 6-blade flat end. Cutter diameters are optional between Ø1 mm and Ø20 mm.
--Applicable for semi-fine and fine machining of HRC45~65 high hardness material
--Machining mode: face, side and shape milling--Machining material: applicable for high hardness material such as SKD11, SKD61, 40Cr, DC53 and Cr12MoV
The case is the machining case of automobile shaping male die. Under the same working condition, our cutter has superior property than that of cutters from Company A by above 45% and better workpiece surface machining quality.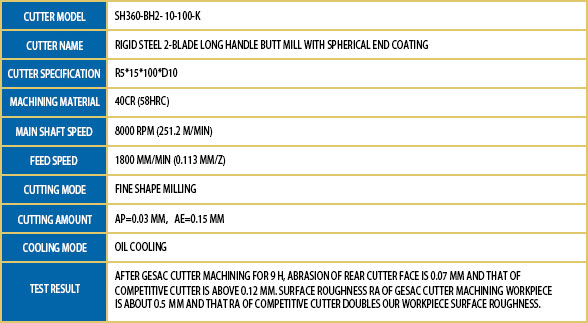 After machining for 9 h, comparison of rear cutter face abrasion and workpiece surface quality is shown in Fig. 1 and that of roughness of 8 points from the left to the right is shown in Fig. 2.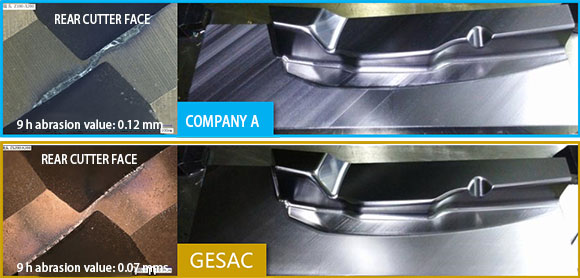 Fig. 1 Rear cutter face abrasion and workpiece surface quality
Fig. 2 Workpiece surface roughness