Automobile Industry
[Automobile industry] Machining solution to crankshaft

Industrial Machining Introduction
Crankshaft is the core part of automobile engine and its machining process attracts attention. And inner and outer milling and oil hole machining are key points of quality and cost controls. After years of cultivation, Xiamen GESAC masters core technologies for inner and outer milling of crankshafts and machining of deep hole drill and possesses rich product specifications and types, able to meet clients' machining demands for various crankshafts. It succeeds in providing integrated solutions with high stability and cost performance for several domestic and oversea host and supporting manufacturers.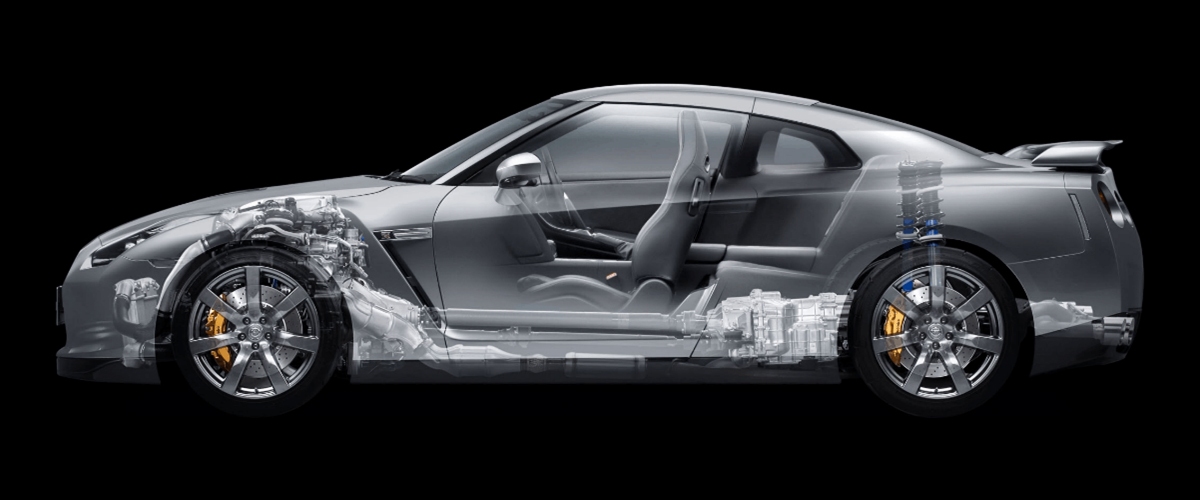 Integrated machining solution to crankshafts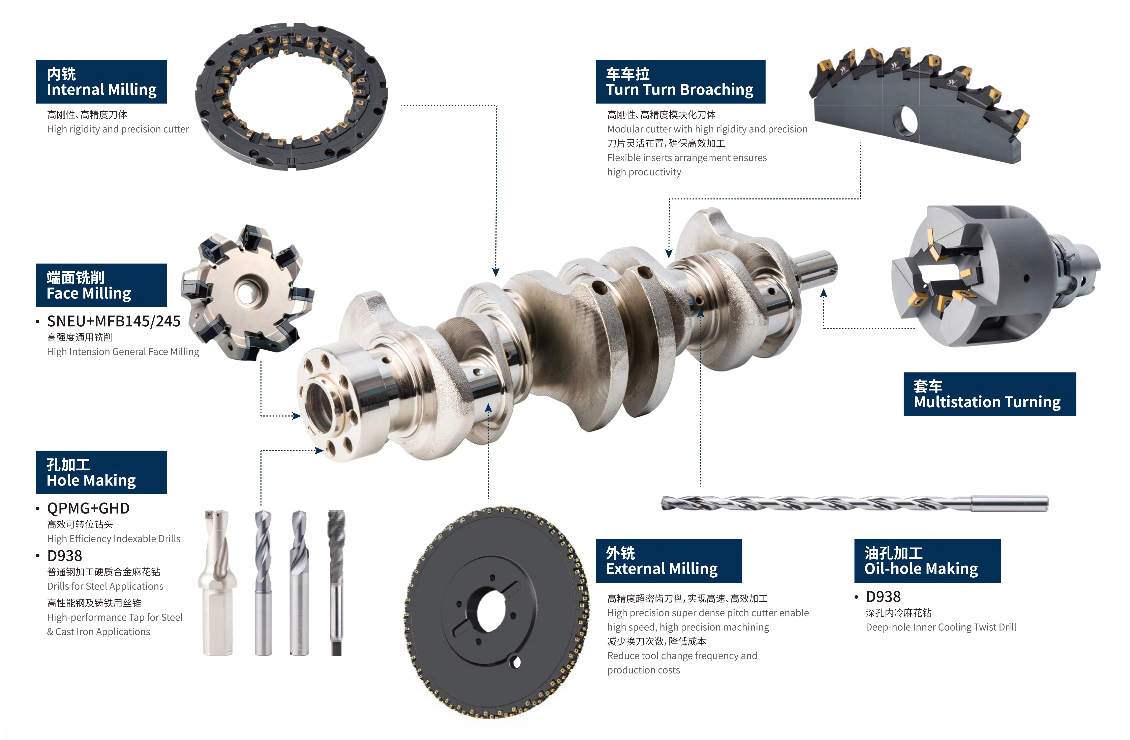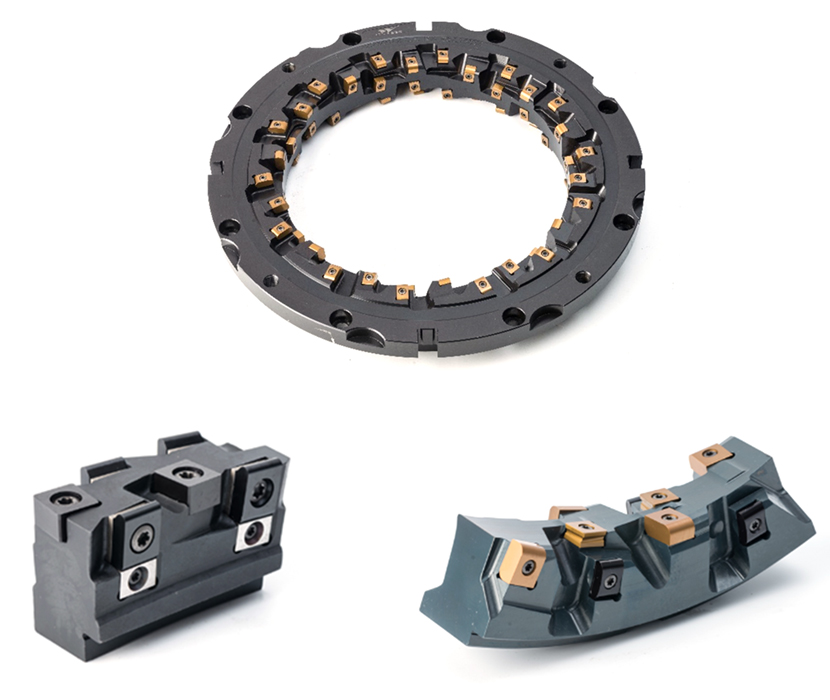 Application Characteristics
Main shaft neck/connecting rod neck machining of crankshaft: CS series inner and outer milling cutters
With special high strength cutter disk, CS series inner and outer milling cutters adopt high accurate grinding and forming blade and features higher machining accuracy and stability, applicable for rough and fine machining of inner and outer milling of automobile engine crankshaft and camshaft.
CS1 blade: high cutter point strength, applicable for machining of diesel crankshaft with large margin.
CS2 blade: divided into E1/M1 and E2/M2 series, sharp cutting edge, applicable for machining of gasoline engine and small diesel engine crankshaft.Inner and outer milling cutter disk: it is divided into integrated and module type cutter body as per structure. Its maximum diameter can be up to 1,000 mm and machining width can be up to 50 mm. Common and adjustable milling cutter holder can be customized.
--Cutter grade GA4230 and GM2140 with excellent property are applicable for machining of steel part and nodular cast iron crankshaft material, with the maximum machining hardness up to 45HRC. It has excellent high temperature hardness and good tenacity.
--High accurate product requires cutter disk with diameter below 700 mm and axial and radial runout accuracy in key positions are controlled within 0.03 mm. Key size accuracy of inner and outer milling cutter blade can be up to ±0.01 mm and consistency control standard is 0.008 mm. --Customize the whole set of inner and outer milling cutters of the crankshaft through combining complete supporting service with clients' crankshaft sizes and process characteristics. Optimize fixed points as per clients' demands. Provide pre-sales and after-sales technical supports.
Application Characteristics
The case is the machining case of main crankshaft necks of passenger vehicles. Under the same working condition, our cutters have the same limit service life as that of imported cutters, meeting clients' requirements for compulsory cutter changing service life.