The unique tungsten powder material manufacturing technology realizes precise control of the particle size and particle size distribution range of tungsten powder, and comprehensively improves the performance and quality of tungsten powder products. These tungsten powder materials are used to manufacture various tungsten alloy materials to meet the increasingly stringent requirements of customers for tungsten materials.
Jinlu tungsten powder series products include tungsten powder, tungsten carbide powder, compound carbide, mixed materials, etc. We also provide metal cobalt powder products for alloy production.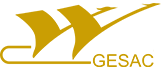 Xiamen GESAC is willing to work with you and grow together!
Contact Us
Jimei Factory Address: No. 52-60, Tianyang Road, North Jimei Industrial Zone, Xiamen City, Fujian Province, China
E-mail:gesac@cxtc.com

Xiamen Golden Egret Special Alloy Co. Ltd. Copyright © All Rights Reserved 闽ICP备88888888号