After years of in-depth research on powder metallurgy technology, Jinlu has fully mastered every production process of cemented carbide batching, mixing, molding, sintering and processing. Using Jinlu's high-quality tungsten powder, tungsten carbide, and cobalt powder as raw materials, combined with advanced manufacturing equipment and technology to manufacture cemented carbide products.
Jinlu's cemented carbide products include bars, mining alloys, shield alloys, precision wear-resistant parts, etc., with complete product categories and excellent performance. It is widely used in metal cutting, mining, construction machinery and other fields to comprehensively solve customers' wear resistance problems.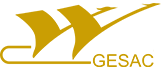 Xiamen GESAC is willing to work with you and grow together!
Contact Us
Jimei Factory Address: No. 52-60, Tianyang Road, North Jimei Industrial Zone, Xiamen City, Fujian Province, China
E-mail:gesac@cxtc.com

Xiamen Golden Egret Special Alloy Co. Ltd. Copyright © All Rights Reserved 闽ICP备88888888号