Based on the advantages of advanced tungsten material R&D and manufacturing, Jinlu has a complete R&D, production and sales chain from raw materials to cutting tools. The company possesses self-developed tool base material technology, tool shape and groove design technology, grinding wheel dressing technology, high-precision grinding technology, coating and cutting edge processing technology, as well as a series of cutting tool development and production technology such as tool grinding technology , Products are widely used in general molds, aerospace, 3C, automotive and other industries, which can meet the turning, milling, drilling and thread processing of various metal and non-metal materials.
We could not find any corresponding parameters, please add them to the properties table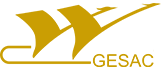 Xiamen GESAC is willing to work with you and grow together!
Contact Us
Jimei Factory Address: No. 52-60, Tianyang Road, North Jimei Industrial Zone, Xiamen City, Fujian Province, China
E-mail:gesac@cxtc.com

Xiamen Golden Egret Special Alloy Co. Ltd. Copyright © All Rights Reserved 闽ICP备88888888号