The spirit of Kah Kee will be preserved forever, and learning and dedication are in the golden egret - remembering the party day activities of the Kah Kee Memorial Hall of the Ninth Party Branch
Release Time:2022-06-28 14:27
---
On the morning of August 20, a team led by Secretary Wang Mingsheng of the ninth party branch organized all party members and party activists to come to Jimei Tan Kah Kee Memorial Hall to carry out party day activities on the theme of party history education. A total of 25 comrades participated.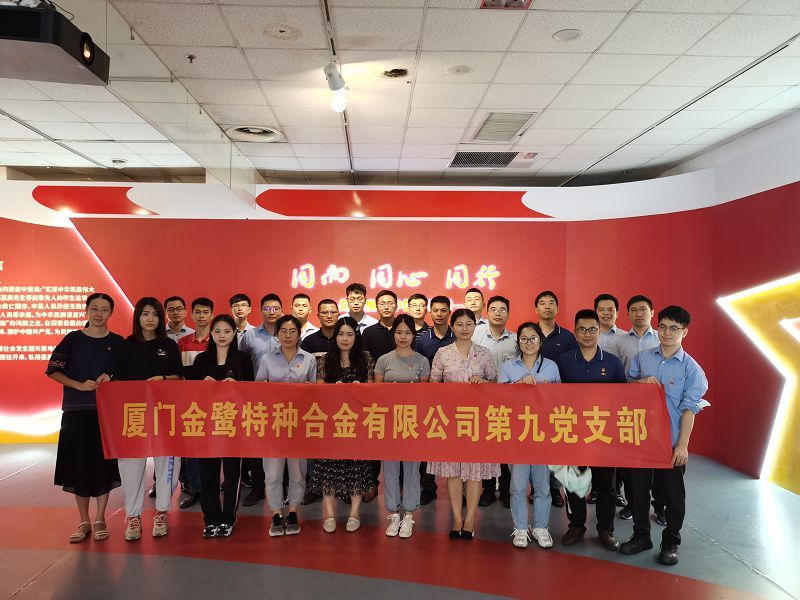 On the occasion of the 100th anniversary of the founding of the party, the Tan Kah Kee Memorial Hall specially launched the theme exhibition "Same Direction, Concentricity, Walk Together - Tan Kah Kee and the Communist Party of China". Entering the exhibition hall, under the careful introduction of the docent, he led us slowly into Mr. Tan Kah Kee The story of the Communist Party of China, his hard work and self-improvement spirit, his country-oriented, national-oriented character, and his sincerity in caring about the construction of the motherland and devoting himself to education will always be worth learning and cherishing.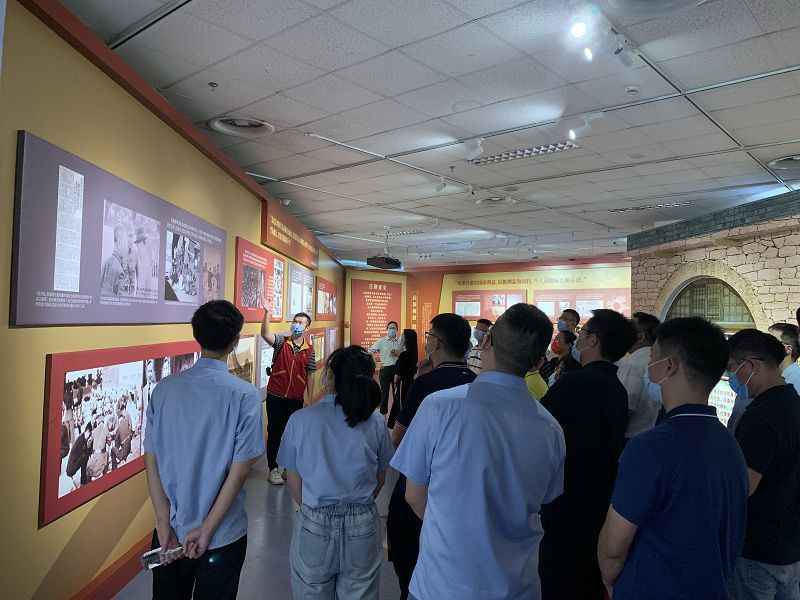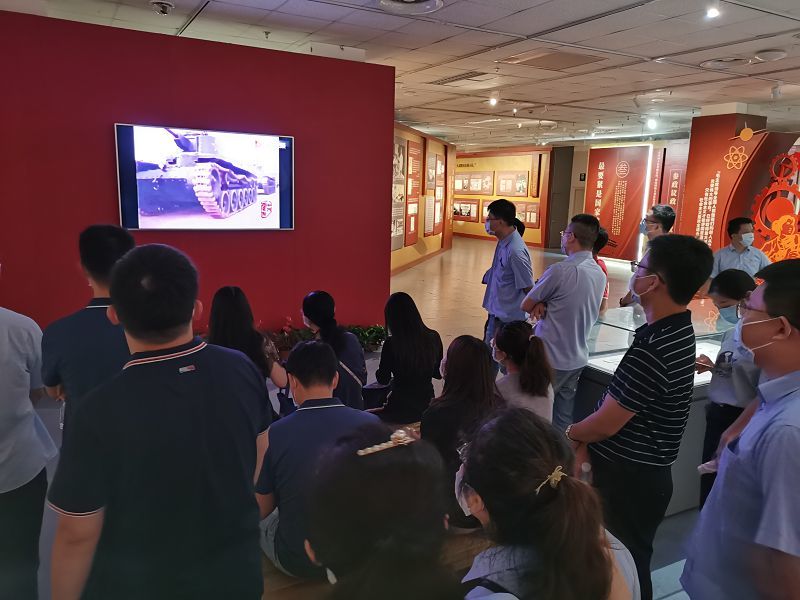 Mr. Tan Kah Kee is a well-known patriotic overseas Chinese leader. His life is a life of patriotism and love for his hometown, investing in education, serving the society and benefiting mankind. In more than half a century of struggle, he made contributions to national independence, people's liberation, and prosperity of the motherland, leaving behind valuable spiritual and material wealth, and was praised by Chairman Mao Zedong as "the banner of overseas Chinese and the glory of the nation". "Kah Kee Spirit" transcends the times, infecting our descendants of Yan and Huang and all mankind at home and abroad. The Tan Kah Kee Memorial Hall is a social and historical celebrity memorial hall. It is the main collection institution of Tan Kah Kee cultural relics, a publicity and education institution and a scientific research institution. It is a patriotism education base and a lifelong education classroom.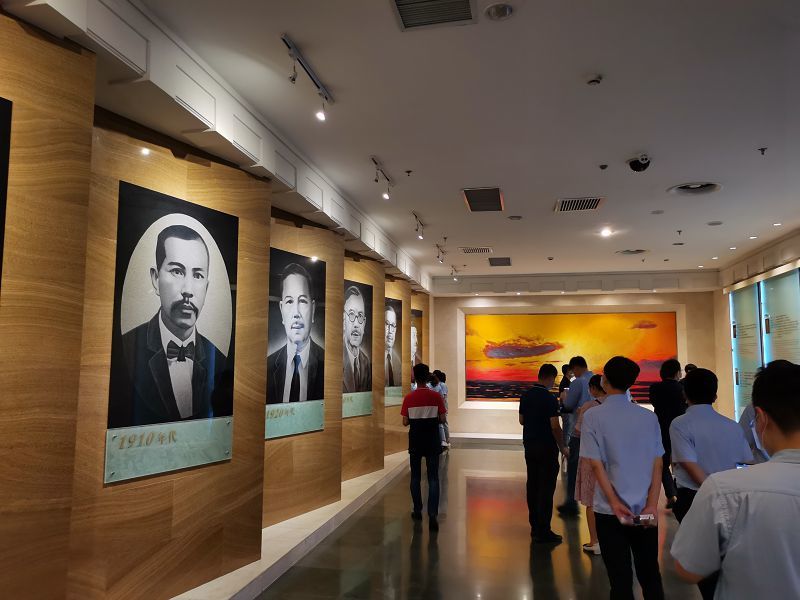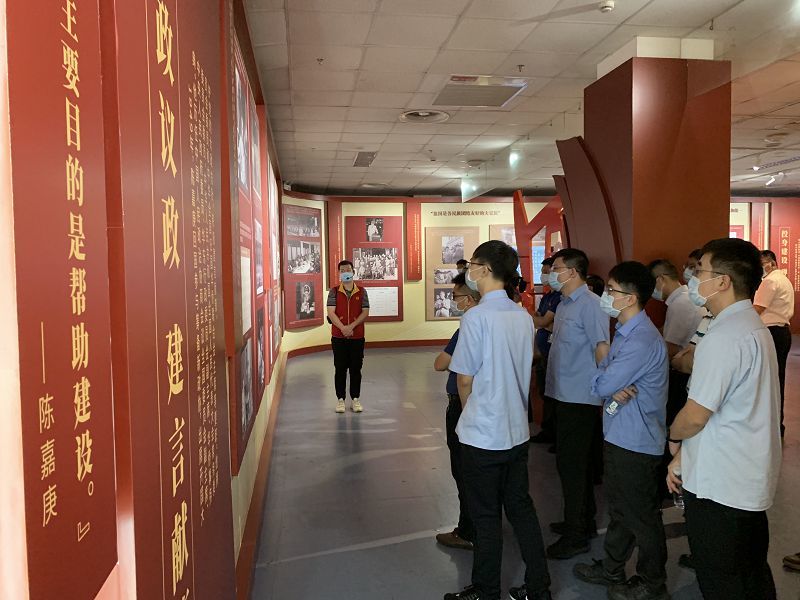 Achieving the great rejuvenation of the Chinese nation is the common wish of Chinese sons and daughters at home and abroad, and it is also the lifelong pursuit of Mr. Tan Kah Kee and other predecessors. Through the visit and study of the Tan Kah Kee Memorial Resort, the patriotism of the party members and comrades of the party branch will be further enhanced, and the spirit of Kah Kee will be learned and inherited. Combined with the centenary of the founding of the party and the spirit of General Secretary Xi Jinping's important speech at the party history learning and education conference, we will implement Xi Jinping with practical actions. The spirit of the general secretary's important instructions on using red resources and doing a good job in the study and education of the party's history guides the majority of party members to learn and comprehend the party's history well, inherit and carry forward the party's successful experience, and contribute to the development of the company and the first alloy business.
Text: Chang Juan of the Ninth Party Branch
Photo: Zheng Huabin and Chang Juan of the Ninth Party Branch
Review: Wang Mingsheng of the Ninth Party Branch